PowerApps Solution for Room Manager
PowerApps
potentially transformative, with a learning curve.. it's a great technology and although it's aimed at forms-type applications in general, it really shines for relatively simple mobile apps. The organization just has to deal with getting users to have the PowerApps app installed (either from the app store, via an MDM solution such as Intune or Airwatch, or another approach) and then all the PowerApps forms and applications the organization provides will show up there.
This is *far* easier and cheaper than developing individual native apps on iOS and Android, which each need to be distributed to users once the build is complete.
In contrast, it's feasible that you could have your Office 365 users working with a simple PowerApp on their mobile device within hours.
Think about that for a moment! Sure, PowerApps doesn't give you the richness that a high-end native app can have, but the barrier to entry is much lower.
PowerApps: Easy Business Apps for Mobile Devices
PowerApps at it's core is a Platform as a Service. It allows you to create Mobile Apps that run on Android, iOS, Windows (Modern Apps) – and with almost any Internet browser.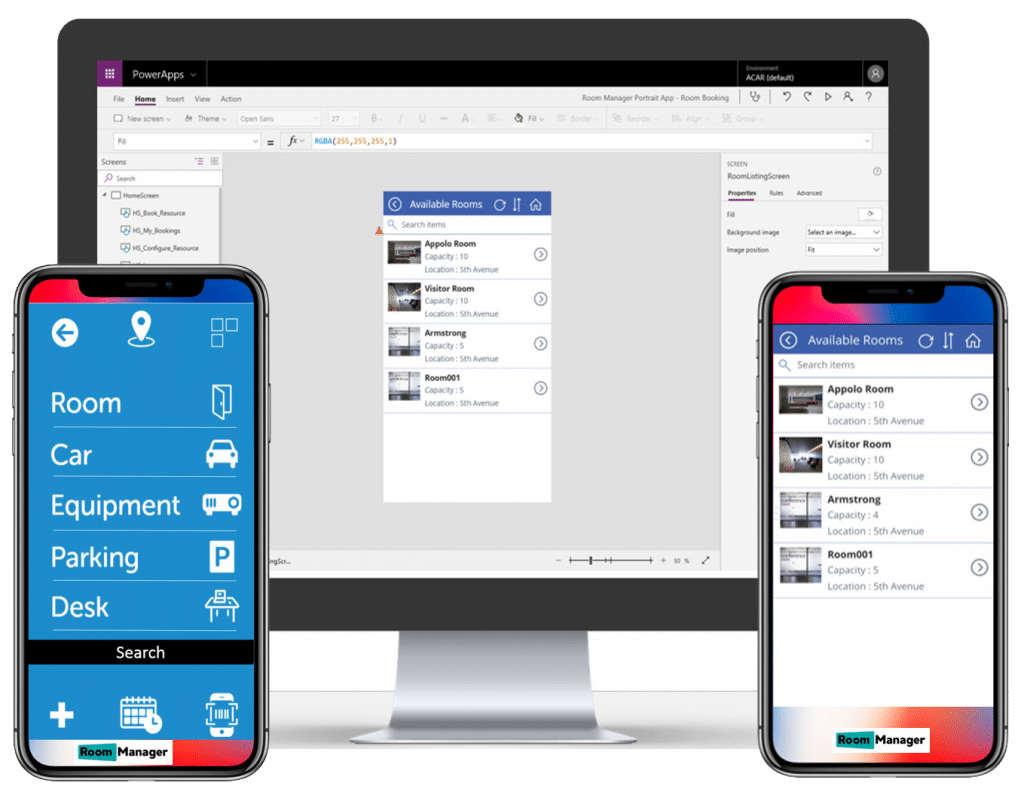 With PowerApps Mobile Apps, all of the PowerApps you create run through the PowerApp App. It takes care of the differences between the operating systems and just allows you to run your apps. It is essentially a container that makes mobile apps much easier to use across mobile platforms.
There is also a web version of PowerApps. It's the same concept but runs through any modern web browser instead of a mobile app.
Read More
https://roommanager.ch/powerapps
Room Manager is a solution of ACAR Switzerland. Microsoft Partner.

Link: www.ACAR.ch

Copyright 2019. ACAR